2023 White Sox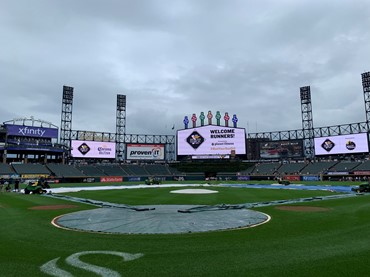 After a disappointing season in 2022, the 2023 White Sox will be unpredictable. But as the team and fans try to put the frustration of last season behind, here are my thoughts on how this season is most likely to play out.
The importance of a new manager 
While many fans look at this off-season for the White as being lackluster and disappointing, it's safe to say that at least there will be some energy and urgency behind the bench. That's because the new managerial hire of Pedro Grifol was fully under the control of GM Rick Hahn. Unlike the last hire of Tony La Russa, which was clearly an "apology" from his best friend owner Jerry Reinsdorf since La Russa was fired by the organization in 1986. Nonetheless, it is a relief to finally have a manager who understands the modern game and will put a sense of urgency into the clubhouse. While it won't necessarily have a direct effect on the field, his presence in the clubhouse will be noticed and hold significant importance.
Avoiding the injuries
Another big question for the White Sox in 2023 is whether or not they will be able to stay healthy. The fact of the matter is, injuries have simply plagued this team over the course of the last few seasons, primarily to some of their best players. It has made fans wonder if the reason this team hasn't reached their full potential is because of the fact that they have barely played any games together fully healthy. While I think some players truly have just underperformed, I also think that having a fully healthy lineup consistently will truly show whether or not this White Sox core is legit.
Conclusion
After a disappointing 2022 with frustration felt throughout the fan base, the White Sox will have to regain trust and have a lot to prove both in the regular season and Postseason if they want to make a big run. While it won't be easy, I want to be an optimist and believe that this team has something left in the tank. If they play with urgency and stay healthy, I think they will do a lot better than many people think.