What Bullying Does to Someone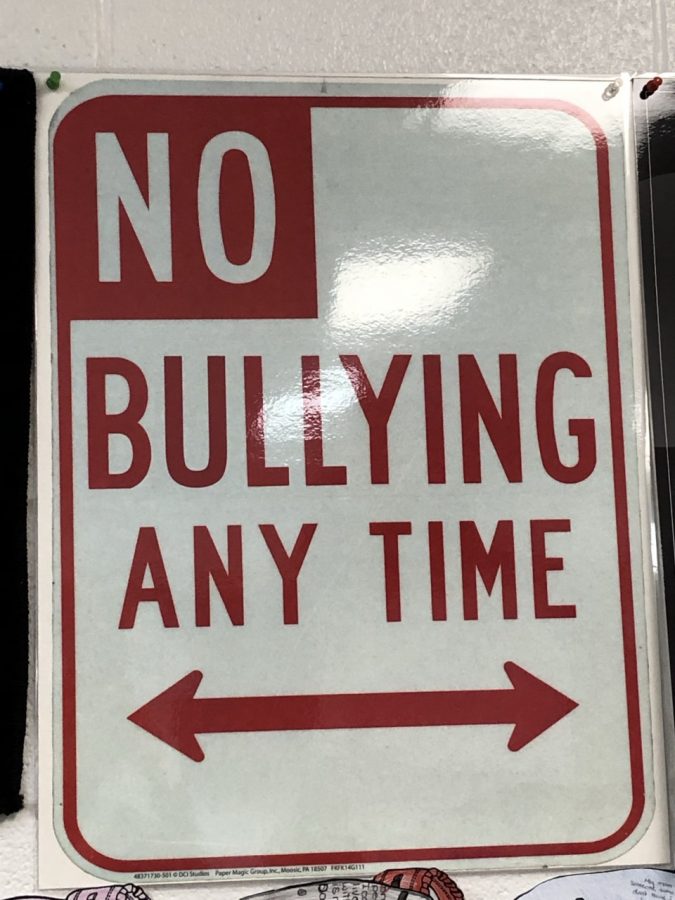 Some people may not like or enjoy hanging out with others, and that is fine. But when it comes to bullying the other person, then there is a problem. Bullying is one of the most devastating things that can happen to people in public places. The most common place it happens in school. People may be bullied because of appearance, race, ethnicity, gender, disability, religion, and sexual orientation. No matter the reason may be, that person deserves respect. Some bullies do not realize that their actions or words are hurting the other person. Some might say they do not care what they are doing, but awareness needs to be brought up about how their actions could be detrimental for the other person.
According to the National Bullying Prevention Center, "people who experience bullying may develop mental health and behavioral problems. The most common effect is depression that may lead to suicidal ideation," (U.S. Department of Health and Human Services). Students should not be afraid to reach out for help because they fear that they are going to be bullied even more. They could be saving their own life. When it comes to reporting a friend or classmate who has experienced bullying and are experiencing depression, people should not be afraid to do it. They could be saving lives. People are mostly afraid to report somebody because they are afraid that he or she may get mad and not want to be friends. If witnesses are put in that situation, they should focus on their integrity, doing the right thing even when nobody is observing. People should not feel like they must end their life because they feel different from everyone else and are bullied for it. Therefore, staff members should be more aware about what is going on and take bullying more seriously.
October is anti-bullying and Make a Difference month. Here at East, we have many activities that bring awareness to it. In a few weeks, Mrs. Pearson will be giving a presentation about mental health. Mental health and bullying have a strong correlation. The We Dine program is a club that makes sure that nobody is sitting alone at lunch if they do not have anyone to sit with, which is a great way for people to make friends. East has been working on a project called "#HatNotHate." We have received about 2,500 hats, which is an incredible number and a great way to spread awareness. Hats were distributed at lunch. If you have been bullied and need to talk about it, we have the online bullying reports. All reports are reviewed and made sure they are taken care of. You can send them anonymously if you are not comfortable having your name displayed. Of course, our Be the Change program would like to help you out if you need someone to talk to. This program also spreads awareness throughout the school on ways how we can be kind to one another. To conclude, East's goal is to make sure everyone feels comfortable and happy while in school.
Source:
https://www.stopbullying.gov/at-risk/effects/index.html