Fall Fashion 2015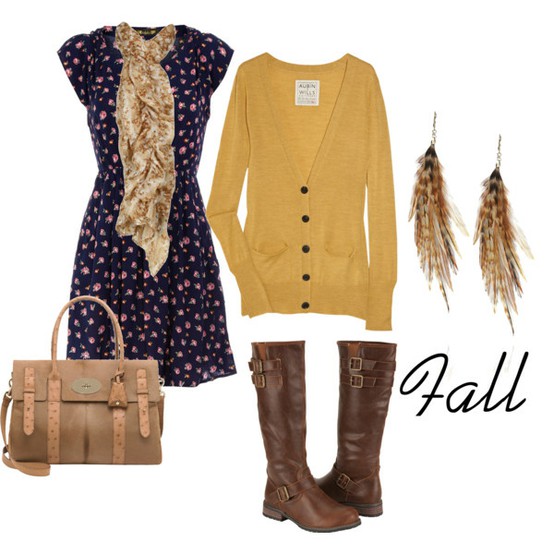 Hang on for a minute...we're trying to find some more stories you might like.
As the 90 degree weather begins to fade and the leaves change color, we finally realize that fall is on its way. Fall is a beautiful time of the year and personally my favorite because it produces many new changes and beginnings. This fall, there may be new things you want to try that you haven't before. One thing that many people like to experience with in the fall is fashion. Fashion is a great factor in determining who you are as a person and what makes you unique from everyone else. With the help of 2015 fashion trends, you can create your own look that expresses your personality and creativity. So, to get started on your innovative fall look, it is great to know the popular trends of the season.
The first thing that many people are going to be wearing this fall are scarves. Scarves are not only comfortable to wear but can be a pretty supplement for any outfit. When picking out a scarf, there are many colors to choose from. You can pick colors from bold to plain, or you can pick a patterned scarf. There are a wide variety of patterns to choose from such as plaid, stripes, animal print, floral, polka dots and many more. Not only can you pick the color or design, but the fabric is important too. The fabric is always significant because it regulates the scarves' image and texture. There are a couple fabrics you may desire such as silk, wool, linen, and cotton. Although these are some primary examples, there are many more appealing fabrics to select.
The next question to decide on is what shirt to wear. A trend that has been thriving since 2014 and will continue on throughout 2015 are sweaters. I recommend sweaters because not only are they comfortable, but they are great contributions to scarves. Also, when you get up in the morning and are cold, what better way to warm up than wearing a sweater!
Besides the sweaters, there is another trend that many people are excited about wearing. This trend is wearing different types of jackets. Whether the jacket is denim, fur, leather, linen, wool, or cashmere, it can top off any outfit and create the look that you've been striving for. Also, I recommend the jackets that have hoods attached or sown to the back. They look really nice with the jacket and can keep you warm on really cold days! Again, this is your style! Pick the jacket that you fancy the greatest. When picking a shirt to go with your jacket, it doesn't have to be the same color as the jacket itself. Just pick the color that blends desirably with your jacket. Furthermore, don't be afraid to try bright and vibrant colors! You will be shocked to see how well they appear when worn together with your jacket. Now you should have half of your fall look completed!
I hope that so far you have come up with some ideas on what you want to start off this season wearing. Now time to go over the next trend!
This year is the season for denim, so many people are going to be wearing jeans. Jeans are significantly admired because they can match any outfit you wear. I especially like skinny jeans because of the tight cuffs at the bottom. They can easily fit into boots or any other higher heeled shoes.
Now for the last trend of 2015! Drum roll please…boots! There are many different types of boots during the fall. The most popular boots have colors of black, grey or brown, and can be fur, leather or suede. Although, there is a greater range of color for the fur boots. In addition, don't be afraid to be stylish and wear high socks that are longer than the boots. This is a great fashion statement and can keep you warmer on frigid days.
Now that you have the most popular trends of 2015, it's time to finish off your fall look! Again, be imaginative with this. Add jewelry to your outfit, or maybe even create some new hairstyles! Make your look original and have fun. I know what I will be wearing this fall! Do you?