Keith Lee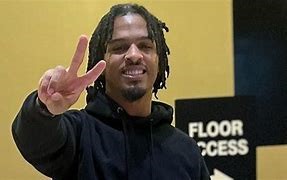 Tik Tok has become a staple in the lives of teens globally along with people of older ages. With its creation in 2016, it has shown a huge increase in popularity and has been able to change lives. Creators such as Charli Damelio and Addison Rae have been able to develop their careers to even things outside of Tik Tok such as tv shows and movies. While these creators have used their platforms to benefit their own careers, others have used their platform to benefit the lives of others. One of those Tik Tokers being, Keith Lee, the Las Vegas food critic.
Keith Lee is originally from Las Vegas and before his rise to TikTok fame, he was an MMA fighter like his brother Kevin Lee. While his boxing career was still successful, Keith still struggled to make ends meet so he turned to creating TikTok's. He also struggled with anxiety and speaking in public, so he used social media platforms to combat that. Lees TikTok's were initially based on more family content along with cooking videos, however, he began to review more local restaurants due to his wife's pregnancy cravings.
In the beginning of his rise to fame, Keith was known for his trustworthy and entertaining reviews. Keith's comments stated that they would trust him with their lives because of his honesty, kindhearted personality, and constructive criticism toward restaurants. This made his viewership spread even more and for his fans to begin visiting the family-owned restaurants he reviewed. This would cause the huge increase in customers to these smaller restaurants therefore increasing their business to levels they never would have imagined. One of those instances which even made local news was Keith's review of Frankenson's pizzeria.
An employee of the family-owned business contacted Keith due to an inability to afford rent. They asked if Keith would come and try their food which Keith accepted immediately free of charge. When Keith visited the restaurant and raved about their food, his own fans decided to visit the restaurant themselves. No more that 24 hours after Keith's review, Frankenson's had a line down the block which was a huge contrast to their previous situation. The number of customers was so large that even the news took note of this and made a section about this restaurant.
Keith has been able to change the lives of families out of the goodness of his own heart. He constantly states that God has made him a vessel to help others, and that is exactly what he is doing.