Expensive vs. Meaningful Gifts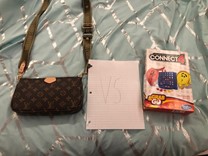 People usually buy gifts for birthdays, holidays, or special occasions. When you think of buying a gift for a person you either think of a gift that would mean something them or if you can't think of anything, you would either give them money or an expensive gift that you can afford and they would most likely wouldn't refuse. But is one better than the other? Let's find out!
Expensive gifts are meant to impress and please someone rather than actually giving thought to what that person wants. In the article, "The Psychology of Giving Better Gifts," by Scott Sonenshein, it talks about a study done by Stanford University's Frank Flynn and London Business School's Gabrielle Adams that states, "For givers, the more they spent, the greater they expected appreciation by the recipient. But when the recipients were asked how much they actually appreciated their gifts, price had no influence on how much they liked them. In a follow up experiment, gift givers believed that expensive gifts signaled more thoughtfulness." From this you can perceive that expensive gifts aren't always they best choice, they actually are hardly the best choice at all. Meanwhile, when you buy a caring and thoughtful gift it can actually be the best gift of all. Why? Picture this- let's say you have a child; they are an aspiring painter and they have been asking for art supplies for a for their birthday. You bought the art supplies and a Louis Vuitton bag for them. When their birthday comes out and they open the bag first they might be grateful, but it isn't what they asked for, so their reaction isn't the best. But when they open the art supplies, they are going to be ecstatic since they have been wanting that for months. Even though the Louis Vuitton was expensive, pleasing to the eye, and a some would go crazy for that bag. It's not what your child asked for. All in all when it comes to buying gift you should strive for meaningful rather than expensive gifts, I mean most of the time it is cheaper, and who doesn't like saving money?