Coping During the Covid-19 Pandemic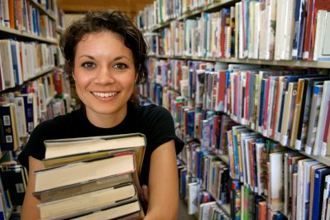 We are going through a very stressful time. Ever since the lockdown in March, not only have people developed physical health problems, but people began to experience mental health problems. Even though many of our favorite activities have been restricted, there are still ways to handle living through the pandemic
The first coping method is to stay away from the news. Though reading the news can give us insight on what is happening around us, most of it is filled with unpleasant news. For example, the news may tell us that COVID-19 cases are rising, more restrictions are being implemented, or sports or TV shows are being cancelled. Nobody is excited to hear bad news. All it does is cause depression and hopelessness. Therefore, abstaining from watching or reading the news is a helpful coping method to continue staying positive throughout these challenges.
Another coping method is exercise. Exercise is beneficial for both our mental health and physical health. According to Healthline, exercise produces endorphins, which help produce positive feelings. It does not matter if you go for an hour walk or run for 30 minutes. popular exercise people practice is yoga. Yoga is very well-known for relaxing the body and increasing muscular strength and flexibility. This is because yoga involves a lot of stretches and breathing. Both help relieve pain and calm the body from stress or tension. Really, any type of exercise is beneficial. Taking 30 minutes to do any type of exercise can make a difference.
Finally, reading is a great coping method. Reading helps us take our minds off of what is happening around us. Since we are focused on the story, there is nothing else to stress about or pay attention to. Sometimes the story can be so good that we cannot stop reading. Though some people may not like reading books, other alternatives include comics or even cookbooks. Any type of reading selections, excluding the news, can help take our minds off of the chaos that is erupting in the world.
Though it may be a while before the COVID-19 pandemic ends, we must stay strong and stay physically and mentally healthy. That includes finding coping methods that are right for each person. Some methods may work for a lot of people, but others may prefer something different. Finding something enjoyable and relaxing can help get us through these challenges.