Haunted House in Frankfort For Sale!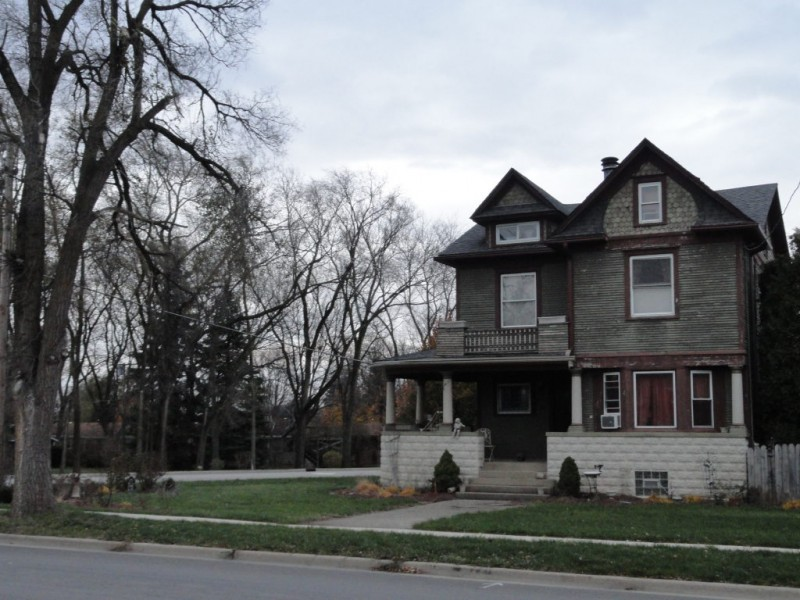 Morgan Mucha, Staff Reporter
September 30, 2020
Ghosts, haunted houses, the paranormal! With Halloween right around the corner, the talk of these topics come up often. If you enjoy the topics of ghost and haunted houses, I have some great news for you! Right here, in the downtown Frankfort area, is a real-life haunted house for sale and available to be purchased! This house is a Victorian style four-story mansion, including an attic and basement. The last owner who moved into the house experienced weird happenings within the home. It is believed that within this house, two lives of young girls were tragically lost in the early 1900's, shortly after being built. It is said that their spirit lives on and haunts the house and each owner who moves in. Past owners have seen apparitions through windows and within specific rooms of the house. The third-floor bedroom is said to be the hotspot of paranormal activity. Voices and items being moved around also are a common happening to people within the house. This house is over a centry old, being built in 1909. A movie has also been filmed here explaining the happenings of what occurred inside of this historical home. This home has a lot of history of not only Frankfort, but the paranormal happenings within this city. Many people believe that there are no such things as ghosts, while others are positive that there has to be something out there. The real question is, do you believe?