EJVP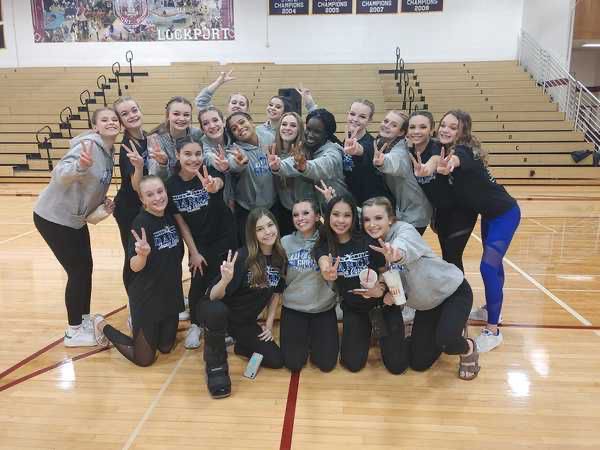 The Lincoln-Way East JV poms team is full of many talented dancers. Meet Emily Legno, Joy Oludemi, and Jiselle Ulit to tell us about poms:
Q: What is your favorite thing about poms?
Emily: "Getting to dance with my friends."
Joy: "Being able to dance with all my best friends."
Jiselle: "I just love being able to dance."
Q: What's your favorite style of dance?
Emily: "Contemporary."
Joy: "Jazz."
Jiselle: "Hip-hop."
Q: Favorite part of competitions?
Emily: "Performing."
Joy: "Seeing other styles of dance to compete with."
Jiselle: "Definitely the bus rides."
Q: Do you like performing at football or basketball games?
Emily: "Basketball."
Joy: "Football."
Jiselle: "Football."
Even though we all act as a team, we still have individual thoughts and it makes us grow together!