EJVC's Cheer Season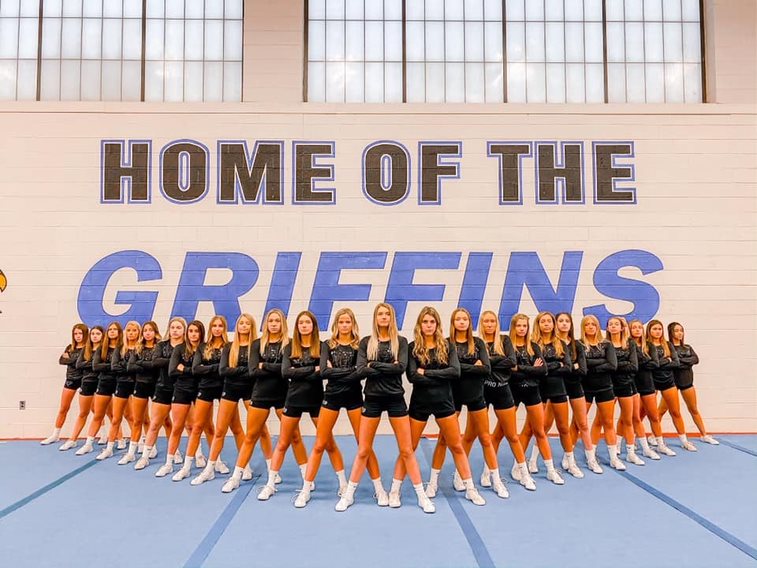 It was quite a successful season for the Lincoln-Way East JV Cheer team. I was lucky enough to be able to compete with this amazing team all season. The season began with an exhibition performance at our very own North Pole competition. For the very first performance in front of an audience, it was a great run. The energy from the crowd transferred straight into us as we performed and the feeling was just amazing. Although it wasn't our best, it was an amazing start. At the end of the night, the team went over scores and we were second to Lockport, who would end up being our rival all season long. Hearing these results only made us hungrier to win.
The following competition was Joliet West, where we got another opportunity to take home a win. The routine had improved so much from the first time we went out. The crowd went absolutely nuts for us, and the energy was through the roof. Although we finished the routine feeling great, the small errors added up and resulted in another second place finish. Despite the outcome, we finished the day feeling much more confident than we had ever felt before. We had a few weeks until our next two competitions. This gave us a lot of time to start to perfect our routine. As time passed, our skills were just getting more solid and the routine began to become muscle memory. Going into our double competition we were at our near best, which felt incredible. The first day of competition was at Lockport. We were able to put out what we thought was our greatest routine yet, with only small one deduction. Awards came around and we finally got our win! Although this was a great accomplishment for us as a team, we hadn't received the score that we felt we deserved.
Going into the competition at Oak Forest, we were hungrier than ever to prove ourselves as we would see some of the same judges the next day. Oak Forest has always been my favorite competition because the vibe is so hype, and it just feels like home. The warm- up went just as planned and the whole team was eager to show everyone who we are. We were the last team to perform so the gym was jam packed, and the pressure was on. The crowd was going completely insane for us as we performed. We ended the routine knowing that was our best run by far. Double competition, double win! We were nothing but smiles as we went back to the room to pack up our stuff. Our coach then surprised us with the news that we had scored a 92.17. The prior year, JV had set the highest score in history for a JV team, and we did it again. We all screamed and some people even cried. The feeling was so indescribable, but the amount of happiness we felt that night was unmatched. I was so proud of how far we had come and that was such a surreal way to end the weekend. We competed at conference the following weekend with a second place finish. It was truly just not our day, but we didn't let one performance define us. We left with our heads held high because there was so much to be proud of. The months of hard work and dedication helped us grow so much as a team. These girls turned into my family and I am so thankful for this season.